Hongkong Macau Travel Blog- Trip to Hongkong Disneyland
It was a bright morning & we were all set to go to Hongkong Disneyland :) It was my first ever trip to any Disneyland and I was super excited. We had purchased the tickets the previous day at a small shop next to Avenue of Stars. We paid HKD 450 for each ticket & we got a cute umbrella as a compliment. The Hongkong Disneyland ticket counters will surely be flooded with people & we did not want to waste time in the queue.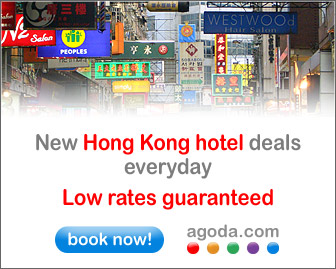 Hongkong Disneyland
-
How to get there?
The fastest and probably the best way to get here is via the MTR. Hongkong MTR network is probably one of the best I have been in with very good connectivity. There is a train approx every 2 minutes and is very comfortable. We took the train from Jordan MTR to Lai King station, then changed to Tung Chung Line to the Sunny Bay station. Once you reach the Sunny Bay MTR station your Hongkong Disney experience starts.
Hongkong Disneyland- The Train:
From the Sunny Bay MTR station there is a special Disneyland Resort train that would take you to the Disneyland station just outside the park. The train was so colorful with Mickey Mouse windows & interiors and I could see excitement in everyone's expressions We were off to Hongkong Disneyland!!!
Hongkong Disneyland-
The Park:
Well Hongkong Disneyland is obviously a smaller version of the Disneyland in the US and Europe but do not be fooled by its smaller size as there is enough to keep you entertained for the day. The park is divided into 7 sections with each section having 1 or 2 rides, great photo opportunities and stores selling Disney Merchandise.
Disneyland Hongkong Entrance
Its finally MICKEY at the Hongkong Disneyland Entrance- Main Street USA
Hongkong Disneyland- The rides not to miss:
·
Space Mountain: This was my first experience in the space mountain and it was one of the fastest roller coasters that I have ever been in. The best part is obviously the sharp turns as you zoom past planets and stars. Surely a ride not to miss.
·
Grizzly Gulch: If you like speed and the wild wild west this is the place to be. One among the newer attractions in Hongkong Disneyland this roller coaster takes you on a journey through mines and mountains. Do look out for the bears.
Entrance to Adventure Land
·
RC Racer: Imagine an U-shaped track and toy race car roaring away up a down and you get the RC racer ride. Though the ride is short ( 30-40 seconds ) you have loads of fun.
·
Mystic Manor: This attraction is unique only to Hongkong Disneyland as per the agreement that HK will have one ride that no other Disneyland in the world has. Yes you guessed right , you will have a huge queue, but you do have some interesting artifacts in the Mystic Manor to keep you busy. The ride itself is very family friendly a visual spectacle and is really enjoyable.
Hongkong Disneyland Mystic Manor
·
It's a small world: We round off the top 5 with a ride that takes you slowly around the world depicting each region beautifully. A really colorful ride both for the young and old.
Huge Entrance to 'Its a Small World'
Hongkong Disneyland-
The shows not to miss :
·
The Lion King Show :
Easily the best show in HK Disneyland which depicts the entire Lion King film as a musical. It is really magical when you see the artists performing for Hakunana Matata. Surely a show not to miss and I especially enjoyed the performance of the artist who played Scar.
Hongkong Disneyland Lion King Show Arena
Hongkong Disneyland Lion King Show
Golden Mickey's Show :
Who needs the Oscars when you can have the same show Disney style. Watch your favorite Disney characters vie for the Golden Mickeys for various categories.
·
Mickey's 4 D Philarmagic show :
I really loved this show for its brilliant 4 D effects. It is truly a treat for all your senses as you travel with Mickey around the world.
Hongkong Disneyland - Parachute Drop Ride
Woody From ToyStory
Disneyland Hongkong-
General Tips:
If you do have time we suggest the 2 day pass as it would give you enough time to enjoy all attractions at leisure.

Disneyland Hongkong

opens at 10:00 am, so make sure u r there by 9:30 & purchase tickets or buy them from MRT stations.

Do not stop to take pics in & around the scenic areas of Disneyland Hongkong , if you are very keen about enjoying all rides. Finish the rides not to miss & then stop by for some photos.

Always carry an umbrella or rain coat with you when u travel in HK.

Use Fastpass for Disneyland Hongkong attractions wisely as it will help you save a lot of time

For any Disneyland Hongkong shows that you are watching please assemble at least 30 min prior to show timings as it can get really crowded ( especially Lion King Show and Golden Mickey's show ).

Last but not the least stay till park closes and get a spot to watch the amazing fireworks over the castle. Best place to watch is the Main Street USA,

Disneyland Hongkong