Hongkong Macau Travel Blog
Well day 7 was fully about shopping and where better to get some cosmetics than at Tsim sha Tsui, Central and Causeway Bay in Hongkong. After a really good lunch at Stanley Market Hongkong we were a little tired and after some rest headed straight off to continue our shopping spree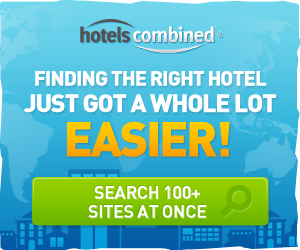 Shopping at Tsim Sha Tsui was initially not a part of our plans, but we had seen some great Bonjour and Sasa showrooms very close to Tsim Sha Tsui MTR station exit and decided to give it a go. This turned out to be a very good choice as we later found out that shops in Central and Causeway Bay were more expensive.
Hongkong is such a bustling place and there is no better place that truly captures its spirit than Tsim Sha Tsui either in the day or night. If you do not like crowds and colourful signs this may not be the place, but for us it was such a great experience as we loved the vibrant atmosphere.
Tsim Sha Tsui- Outside i-Square Mall
To take a look at my Hongkong Cosmetic Haul please click here.
The name says it all.Central is really the centre of Hongkong where all the fun and excitement is. We took the MTR from Tsim Sha Tsui to Central and as soon as you exit the MTR station the first thing you notice is the remarkable change in the architecture of the buildings as compared to the Kowloon side, as beautiful skyscrapers dot the skyline to rival any city in the world.
Beautiful Skyline
Obviously the 2 standout buildings are the IFC 1 and IFC 2 ( International Financial Center ) towers with IFC 2 having a huge mall and the famous Apple store.
IFC 2

Apple Store
We did some window shopping and my husband spent time at the Apple store but we noticed that most of the goods were quite costly. But we did find time to take some beautiful snaps of Central.
Causeway Bay and Times Square Hongkong :
The next stop after Central was Causeway Bay and Times Square and we took a bus from outside the Central MTR station & headed towards Causeway Bay. You can also reach Causeway Bay by taking the MTR from Central. If you want to experience the Hongkong Tramways, trams travelling to/from Western Market, Kennedy Town, Shau Kei Wan, North Point and Causeway Bay stop on Yee Wo Street about 5 minutes walk from the Times Square.
Me outside Hysan Place Caueway Bay
We first got down at Sogo Departmental Store Hongkong, which was considered as one of the better shopping centres in that locality that offers good deals. Unfortunately we really did not find many good deals when we visited, but however it was a great experience visiting the place.
In front of Sogo
The famous Times Square mall Hongkong is just walking distance away from Sogo Departmental Store and the whole region is modeled around Times Square Newyork. .Though it may not be as glitzy as the original version, the whole area is really abuzz and colorful with large number of shops along the sidewalk. There are also a variety of street food and juice shops that you probably would feel tempted to try. We visited the Times Square mall Hongkong where we had our dinner at the food court post which we did some cosmetic and dress shopping at the mall.
Times Square
And finally after a really long day we took the MTR back to our usual Jordan MTR station, headed back to the hotel drop dead tired and feeling really sad that we would be leaving this beautiful country the next day.